"HIT ME"
You're probably wondering, "What am I looking at?"  Let me tell you.
With 8.3 seconds left in the game, and the Lakers holding a 2-point lead, Jodie Meeks readied himself to take the second of two free throws.  Then this happened.
The Brooklyn Nets had no timeouts left.  So Kidd had his point guard bump him, so he could spill a drink, so the refs would take an official timeout, so the ball boys would clean the court.
I happened to be at the game tonight, and just so happened to see the moment as it happened.  I was on the other side of the court, but immediately yelled:
Me:  "He did that on purpose."

Guy in Front of Me: "Who did what?"

Me: "Jason Kidd had that guy bump him."

Guy in Front of Me: "How do you know?"

Me: "When was the last time you saw an NBA coach drinking a Diet Coke with ice on the court?"
Little did I know, cameras caught Kidd red-handed. I mean, it was cartoonish live.  Ice cubes slid out five feet onto the court.  Watch the full TV broadcast here.
I immediately assumed Kidd did it to ice Meeks between free throws, and tweeted as much.  Turns out one of Kidd's assistants drew up a last second shot for Brooklyn, which fell short (perhaps because Steve Blake was listening in).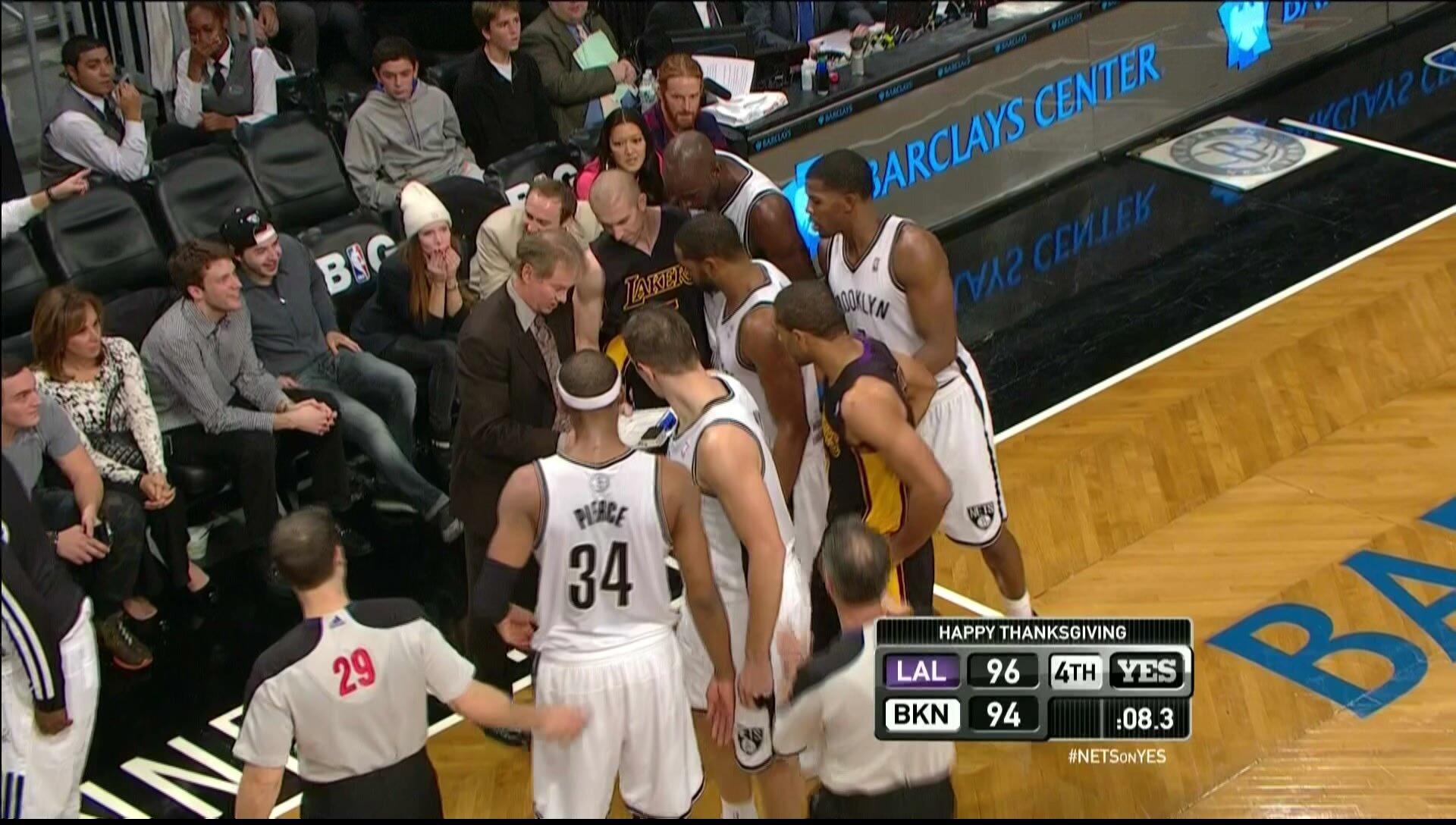 I see absolutely nothing wrong with this. I actually think it's pretty cagey. Jason Kidd's done this type of thing before, as a player, running into Mike Woodson to draw a technical foul [WATCH].
This all affirms my long held belief that the NBA is the funniest professional sports league, by far and away.